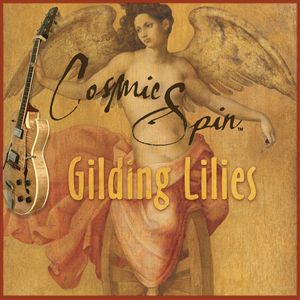 Gilding Lilies is available NOW — released August 5, 2019
Click HERE or on the image above to hear it now.
This 6-track EP includes re-imaginings of classic songs in the Cosmic Spin style. 
It's garnered thousands of listeners on Spotify and is receiving rave reviews.
"What an AMAZING record. The sound, the vibe, the playing. It's totally different than all the mechanical stuff being done these days. So organic...so live...love it."
Enrico De Paoli, multi-Grammy-winning Music Engineer 
(Ray Charles, Aaron Neville, Al Jarreau)