Groovy Electric Alt-Folk 
Chart-Topping Alternative Folk Duo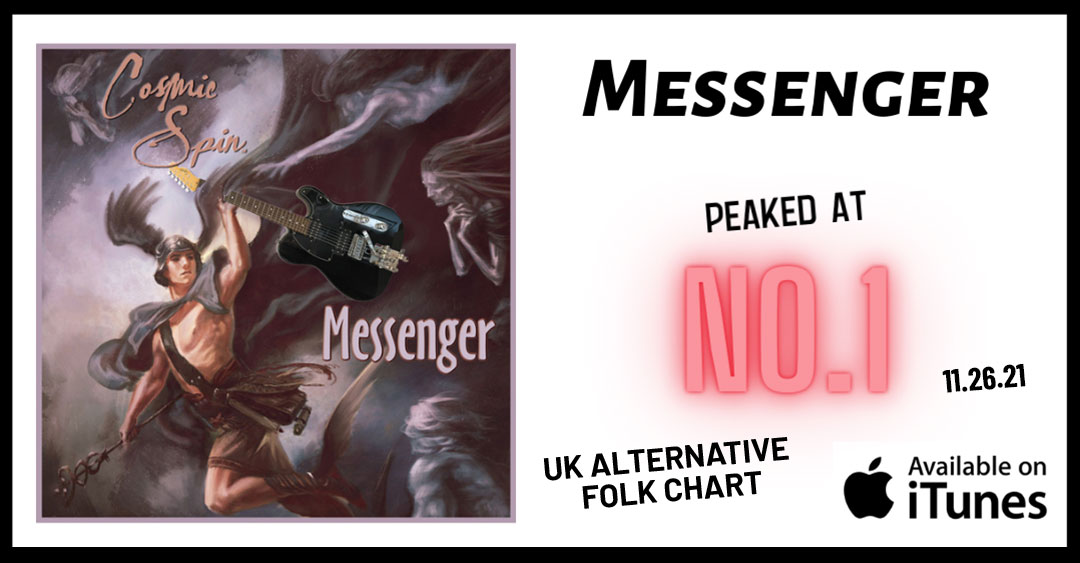 Soulful harmonies. Layered guitars. Deep grooves.
 
"Cosmic Spin's unconventional reimagining of classic songs is refreshingly inventive and a welcome feast for the famished ear. Great grooves and rich harmonies frame their folky, soulful, retro-modern and psychedelic-hipster blend."    
                                                        — Dean Krippaehne, gold and platinum songwriter/film composer (All Screen Music)
"Cosmic Spin delightfully tweaks the concept of a folky duo, masterfully rearranging hits into lush, soulful, fun and psychedelic escapades."   
                                                         — Sheldon Norberg, Lumen
"People are so impressed that a duo can put out such a gorgeously full sound. Cosmic Spin creates the perfect atmosphere for everyone to share a wide-ranging musical experience. We get rave reviews when they play."                                                                     
                                                       — Rosenblum Cellars, Oakland
"Cosmic Spin is AMAZING. The sound, the vibe, the playing is totally different than all the mechanical stuff being done these days. So organic...so live...love it."   
                                                        — Enrico De Paoli, multi-Grammy-winning music engineer (Ray Charles, Al Jarreau, Aaron Neville)

"Cosmic Spin's music is like nothing you will hear anywhere else. If you love harmonies - their sound is elegant and rich. They cover classic songs and timeless tunes with a unique twist. Highly recommend to anyone wanting to expand their listening horizons."   
                                                        — Michele Riley, Phoenix, AZ (more fan comments below)
New Single — Fallen Angel
Performed & Produced by Cosmic Spin
Mastered by multi-Grammy-winning engineer Enrico De Paoli 
Available today — click image to hear now
Robbie Robertson 1943-2023
"Fallen angel casts a shadow up against the sun. If my eyes could see the spirit of the chosen one..." 
Cosmic Spin reinterprets Robbie Robertson's classic song from his 1987 solo LP.
A foundation of tribal percussion and bass, with rising harmonies
over a sonic backdrop of atmospheric keyboards, resolectric and baritone guitars.
Book Cosmic Spin through
ACE Music Booking Agency.
Click the Badge icon for more information.
Bookers: Cosmic Spin travels as a self-contained unit with our own full-range stereo sound system, perfect for most small and mid-sized venues. For large venues, we can supply a pre-mixed stereo feed directly to your mixing board.
Cosmic Spin's original #1 song — Messenger
Click image to hear now
"Hitting the charts with an original composition titled Messenger, Cosmic Spin incorporates a texturized groove that opts out of the robotic formula in today's genres. The refreshing sound caresses the heart and soul of those who tap in. Messenger tells a tale, spreads themes of acceptance, and ultimately funnels an outpouring of thoughts and emotions. It's a buffet that nourishes any ear willing to listen."   — BuzzMusic.com
Time of the Season Single 
The Zombies' classic takes a Cosmic Spin — Click image to Hear Now
"Like" us on Facebook by clicking below...