You may have thought Soulfolk was over, never to be heard from again.  With Soulfolk's original second guitarist and vocalist Paul Manfrini living some 400 miles south in Laguna Beach, Bara and Robert made the decision early this year to forge ahead with a duo format for most performances.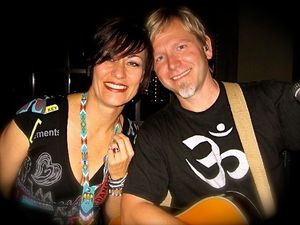 They've been working hard to create a new format and a new sound, adding a variety of vocal harmonizers, guitar effects, and fresh DJ backbeats to drive the rhythm.  The new sound is rich and full, combining the best elements of folk-rock and freak-folk, all with a psychedelic twist. 
The sound is massive for a duo...a real optical illusion.  Come see for yourself at an upcoming show!