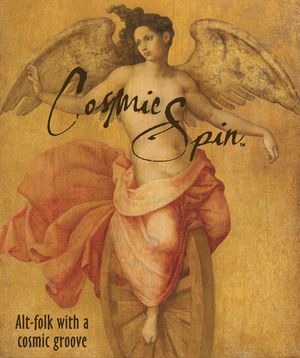 Yes, Cosmic Spin has performed at the occasional special event, but during most of this very busy year, Robert and Bara have been rather quiet—at least musically.  But popular demand has led us to fire up the mixer and effects boxes, build up the finger callouses, and lay down some heavenly harmonies and deep grooves.  



Cosmic Spin

is accepting bookings again!  We've returned to regular performing at intimate venues around the Bay area, providing accompaniment for special events, wine tastings and celebrations.  

The angel greeting you on our website is Fortuna, the ancient Roman goddess of fortune and personification of good luck.  She's riding the Wheel of Fortune and heading out for a cosmic spin. 



Celebrate good fortune and join us for an eclectic sonic experience soon!